We offer a variety of non-traditional investment solutions, including multi-manager strategies and real-asset investments.
This broad range of investment strategies can improve clients' portfolios by offering the potential for stronger absolute returns and lower levels of volatility, thanks to greater diversification.
We believe that alternative investments should form a key part of a client's portfolio, complementing its existing components while adding value – whether that's by investment management skill or asset exposure. With this belief in mind, we offer a range of solutions to our clients.
We also believe in an active multi-manager approach for an alternatives allocation, recognising the importance of diversification in terms of both manager and style. Furthermore, our approach includes an ongoing review and assessment of the overall blend of approaches.
Our range of alternative strategies presents our clients with options that are appropriate for a diverse spectrum of investment goals, preferences and objectives. We seek to manage asset class correlations to enhance risk-adjusted returns and reduce the volatility of the investment portfolios of which they are a part.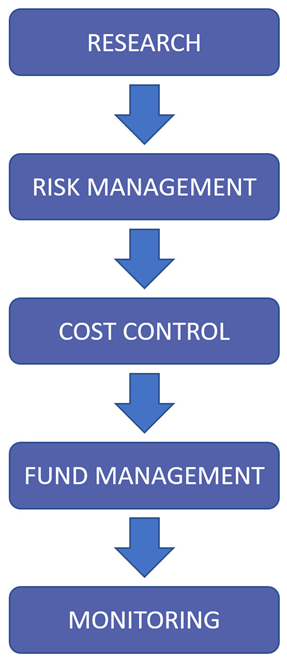 Our approach is based on identifying alternative investment opportunities, developing products and services to meet client needs, and partnering with established and proven alternative firms. These elements are combined to achieve the outcomes that our clients demand.
As well as delivering a proven track record of performance, we differentiate our alternative capabilities in the following ways:
Controlling costs: To ensure the best terms for our clients, we use our global buying power and scale to access preferential pricing and collaborate with external managers not easily accessible by individual investors. This lets us gain access to those funds and products that best suit our client requirements and at a lower cost than otherwise available.
Risk management excellence: Leveraging work we have done as a firm to analyse traditional, non-traditional and enterprise risks, we have the ability to holistically manage risk types typically associated with alternative investments. Such risks include investment, liquidity, operational and organisational factors. We dedicate substantial resources to ensure our risk management professionals, platforms and processes are among the best in the industry. Our independent risk and quantitative teams work alongside our alternatives team to monitor and manage risk.
Diversify portfolios and enhance returns: With low correlations to traditional asset classes, alternatives can be a beneficial way to diversify your portfolio, improving the risk and return profile of a portfolio.
All of our investment strategies are underpinned by our proprietary research. We currently offer the following alternative strategies which can be tailored to suit client specific objectives:
Multi-Manager Target Return Fund: The Multi-Manager Target Return Fund seeks capital appreciation with an emphasis on absolute return by investing in a number of high quality global managers. The underlying funds invest in a wide range of assets, using a variety of investment strategies. This fund aims to achieve a return of 4% over cash, measured over a rolling four-year period.
Absolute Alpha: The fund has at its core specific return and volatility targets, and invests in a range of uncorrelated hedge fund strategies managed by global best-in-class managers. This fund aims to achieve a return of 4% over cash, measured over a rolling four-year period.
Irish Infrastructure Fund: The Irish Infrastructure Fund, which is co-managed by AMP Capital, experts in the field of infrastructure investments, invests directly in a diversified range of infrastructure assets in Ireland. The fund aims to provide long-term investors with a stable return, from a combination of income yield and capital growth, by investing in a portfolio of infrastructure assets which underpin the Irish economy. Examples of the fund's current holdings include the Convention Centre Dublin, eNet/Airspeed and a portfolio of primary care centres.
Put-Write Strategy: Launched in early 2017, our Put-Write Strategy offers a opportunity to achieve both attractive risk-adjusted returns and income. Investors earn a premium by selling put options, which is an effective means of diversifying developed-market equity exposure and return sources while generating regular income. We combine a quantitative and research-based approach with a disciplined process to target equity insurance risk premia – while managing downside risk.
Our team of alternative investment managers leverages their skill and experience to deliver a range of solutions that are highly adaptable and tailored to meet the real needs facing investors today.
Key Contacts
How can we help?
Irish Life Investment Managers (ILIM) is the appointed asset manager to Irish Life Group Limited. ILIM is committed to innovating and leading the market with best in class investment solutions designed to meet the specific investment needs of our clients. Call us at: +353-1-704 1200 or email [email protected].
Contact us